Description
Pulse sensor is used to calculate the heartbeat rate of the person. using this sensor we can monitor the patients pulse rate.
The pulse sensor consists of three pins: VCC, GND, Signal.
The Output of the pulse sensor is the analog signal so we need to connect the signal pin of the pulse sensor to analog pin of the Arduino board.
The operating voltage of the pulse sensor is 3.3v to 5v.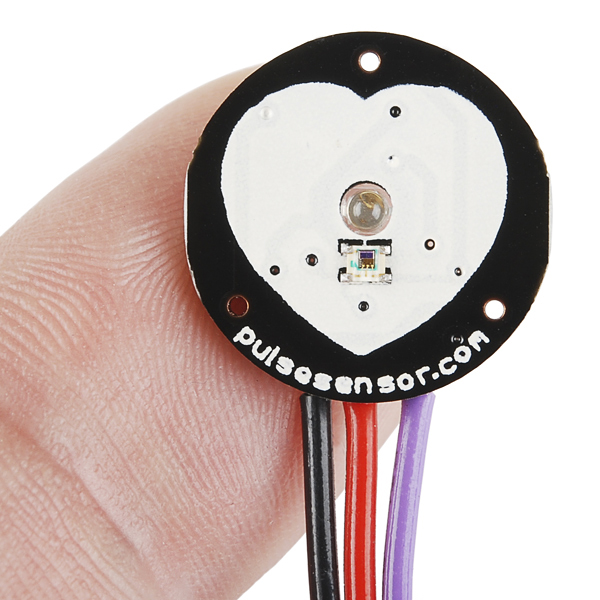 The sensor unit consists of an infrared light-emitting-diode (IR LED) and a photo diode, placed side by side, and the fingertip is placed over the sensor assembly, as shown below. The IR LED transmits an infrared light into the fingertip, a part of which is reflected back from the blood inside the finger arteries. The photo diode senses the portion of the light that is reflected back. The intensity of reflected light depends upon the blood volume inside the fingertip. So, every time the heart beats, the amount of reflected infrared light changes, which can be detected by the photo diode. With a high gain amplifier, this little alteration in the amplitude of the reflected light can be converted into a pulse.
The Arduino code uses a hardware Timer interrupt to measure the Pulse Sensor signal at an exact fixed rate (500Hz) in order to get high-quality BPM values.
Applications: • Can be used to build a patient health monitoring system and a wearable device to monitor the heart rate.